The year was 2005 when I read my first C. S. Lewis book, The Lion, the Witch, and the Wardrobe, and I knew then that I was a goner.
The Lion, the Witch, and the Wardrobe
along with the rest of the Narnia Chronicles, came to me like a breath of fresh air.
Around the time of this first reading, I was around twelve or thirteen years old, and I was in
a time warp. I grew up loving stories of faraway lands and brave heroes, but I was nearly a
teenager and soon I would have to expand my reading horizons beyond children's books. I tried to like young adult fiction, really I did, but my heart just wasn't in it. YA fiction can generally be divided into three categories - teen drama, teen issues, and the supernatural - and most of it was aimed at teenage girls. Teen drama (who's taking who to the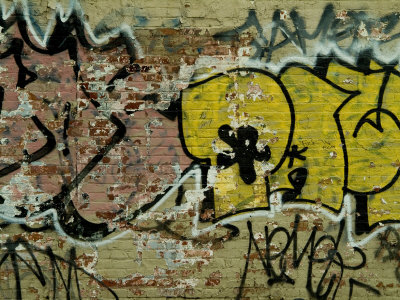 prom?,
OMG
he cheated on you! etc.) didn't, and doesn't, interest me. Books on teen issues (drugs, gangs, slums etc.) felt like it was from a world I didn't inhabit and I felt disconnected to the characters. Even the supernatural books had
none of the beauty, joy, or even mystery that I recalled from children's books. It was all vampires and werewolves, with nothing to balance the gloom. That or they were mass-
produced fantasy series that I've never had much of a liking for. I remember feeling
tugged between stories that I enjoyed and stories that were "fit" for my age group. Around this time, I began to mentally categorize books and movies into two categories - books that I enjoyed, and books that were "mature" or "smart". The Oscars didn't help - my favourite movies usually lost or were absent entirely. These "mature" stories were missing something, but I didn't know what it was.
When I read Narnia, I loved it first as one of those "enjoyable" stories, but I soon picked up on the deeper themes of the story. Yes, it was a children's story, and it had all the things that make my heart swell, but it was also mature and thought-provoking. I read the Narnia books again and again, venturing deeper into its labyrinthine pages. Of, course, I eventually decided to read more books by C. S. Lewis, and I discovered a very interesting person. Here was a professor of English, who liked and respected children's stories and didn't look down on things like magic or talking animals. Thanks to C. S. Lewis, I no longer categorize stories as I used to. In fact, I suspect many of the children's stories I enjoyed from my childhood, and still enjoy, have more artistic merit than much of the books I read for English class. Certainly Narnia does.
Most interestingly, I learned from Lewis, along with Tolkien, that this condescending attitude towards "fairy stories" is actually quite recent. I discovered that in the past stories with fauns, chivalric knights, and dragons were actually taken seriously. "Fairy stories" have a better standing today than they did in Lewis's and Tolkien's day (largely thanks to them), but they are still often seen as inferior to "realistic" stories.
Through Lewis, I discovered the classics.
I remember being at the library, looking at the Star Wars books (Star Wars was my main reading passion at that point), when I happened to glance over at the classics section. They almost felt like forbidden fruit. No one actually reads those dusty old things, do they? Am I allowed? But I saw no reason not to pick one up. I glanced at the spines and many of the titles I recognized from reading Lewis's non-fiction. The first classic I read was Hamlet and, while I enjoyed, it was Paradise Lost that introduced me to epic poetry and pushed me over the edge. It had the things I loved, but it was an adult book, a well-respected one at that.
Over time, I began to see what the "mature" books had been lacking: what Tolkien called
the Numinous and what Lewis called Joy. Beauty is a mysterious thing. It has no apparent
function or use, but I feel like I would fight to preserve it. Beauty is its own reward. It upsets me to see beauty trampled upon (heck, to this day it genuinely upsets me to hear Santa Claus-pedophile jokes). This why I don't like seeing trees getting down. The tree won't feel any pain, and it's dropping leaves all over the sidewalk, but darn it all, it's beautiful. Try talking someone out of chopping a tree down and see what happens ("What
use
is the tree?"). Beauty doesn't just look or sound nice, it haunts you. It fills you with desire for a time or place you've never known (or have you?). It keeps you up at night. This type of thing is almost entirely cut out of contemporary fiction. I don't know why. It isn't because of all our "modern suffering", because our ancestors went through much more than us in the modern West do and they still expressed these things in genuine works of art. It really is a wonder to think that materialism (i.e. the belief that nature is all there is and that there is no supernatural, not the love of material things) has become popular in the cushiest society the world has ever known.
Since then, I've become able to enjoy stories with less black-and-white and that are more "down to earth", though I still prefer "fairy stories". And to this day the only young adult books I enjoy is the "Hunger Games" trilogy.
So Lewis's hand in my literary maturation was subtle but crucial. He showed me that the sort of stories I enjoy aren't inferior to "realistic" (though lacking some pretty crucial elements of the human experience) stories and introduced me to one of my great loves, the classics - particularly epic poetry and chivalric romance. I don't think I would have ever decided to read through the Great Books of the Western World, as I'm doing right now, without C. S. Lewis.
In my next entry I will talk about how C. S. Lewis changed my perspective on religion.
Grafitti:
http://cache2.artprintimages.com/lrg/27/2704/71GND00Z.jpg
Forest:
http://www.lazypalace.com/img/nature/beautiful-forest/beautiful-forest03.jpg